It's a dark cyber world out there and cyber criminals are lurking, ready to attack your vulnerabilities and create mayhem in your organization by breaching your data. With increasingly sophisticated threats, who has time to be cyber vigilant to actively thwart these digital malcontents?
We do. Whether it's external attacks or insider threats, we offer you an end-to-end cyber security package that will protect your assets and secure your organization, giving you the peace of mind that comes with a comprehensive cyber defense posture.
Bit by Bit Basic Cyber Security Package
Initial vulnerability scan with report & recommendations
Company-wide kick-off meeting & initial training
Employee security awareness training, testing & reporting (continuous)
Dark Web Monitoring (24x7x365) & Password Hygiene
Multifactor Authentication Enablement for email only
Annual Program Review
Our security awareness platform generates industry-leading results and ROI. Once you launch training with your employees, you will see a dramatic reduction in their being prone to phishing attacks over time.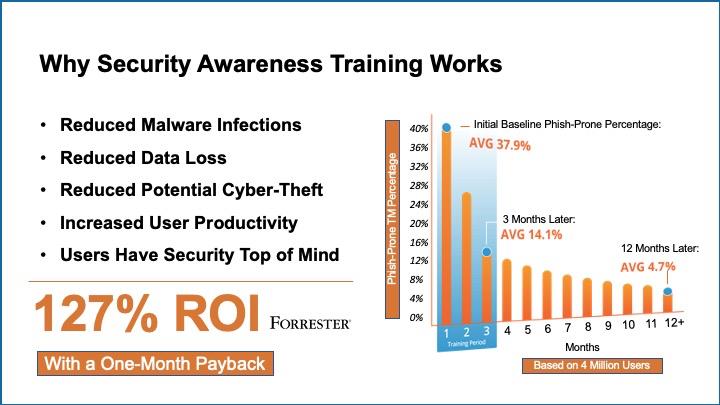 Security Awareness Training is also a requirement of most cyber regulations or guidelines such as GDPR, NIST, and SHIELD, and will help you be in compliance.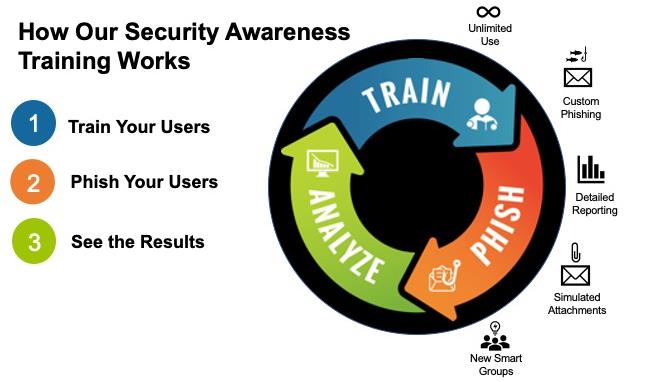 ---
Ensure your organization has a clean bill of health when it comes to cyber security with our comprehensive dark web monitoring.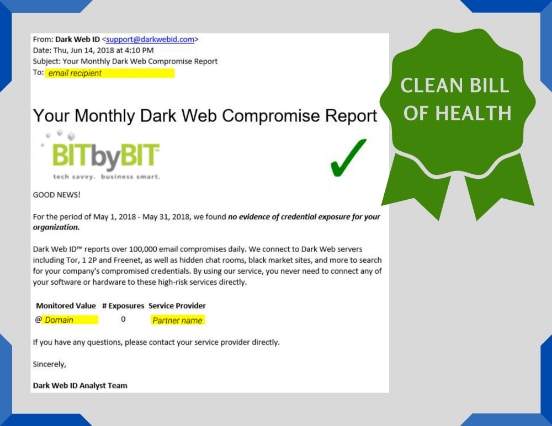 Additional Services
Priced & Provided ala Carte
Penetration Testing
Ethical Hacking
Policy Development
Managed Detection & Response (MDR)
Next Generation Firewall
Cyber Assessment
Maturity Assessment
SIEM Implementation
Back Up with Disaster Recovery
Managed Endpoint Threat Detection & Response Platform
Incident Response
Mobile Device Management (MDM)
Password Manager
Employee Workstation Monitoring
---
Minimum Requirements
• Windows10
• Office 2016
• MacOS High Sierra